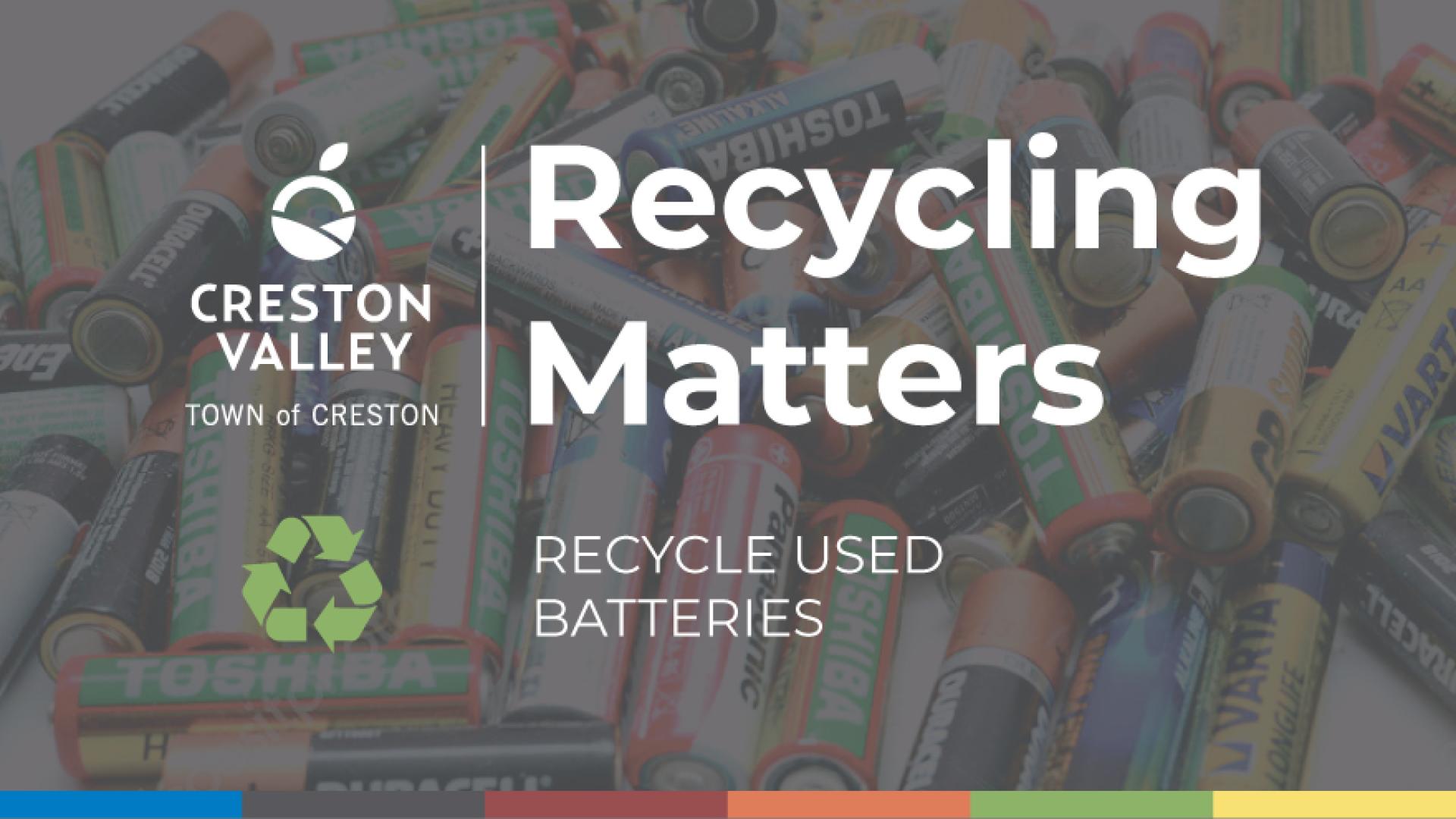 Did you know you can recycle single-use and rechargeable household batteries in Creston? 
Drop them off at:
Home Hardware
Lectric Avenue
Save-On Foods
Make sure to sort your batteries by size/type before you bring them in.You can also recycle your e-mobility batteries at: 
Proper waste disposal matters. Let's all contribute!
If you want a reminder of where you can go to recycle your batteries, bookmark this link: https://www.call2recycle.ca/locator/?l=v0b1g0