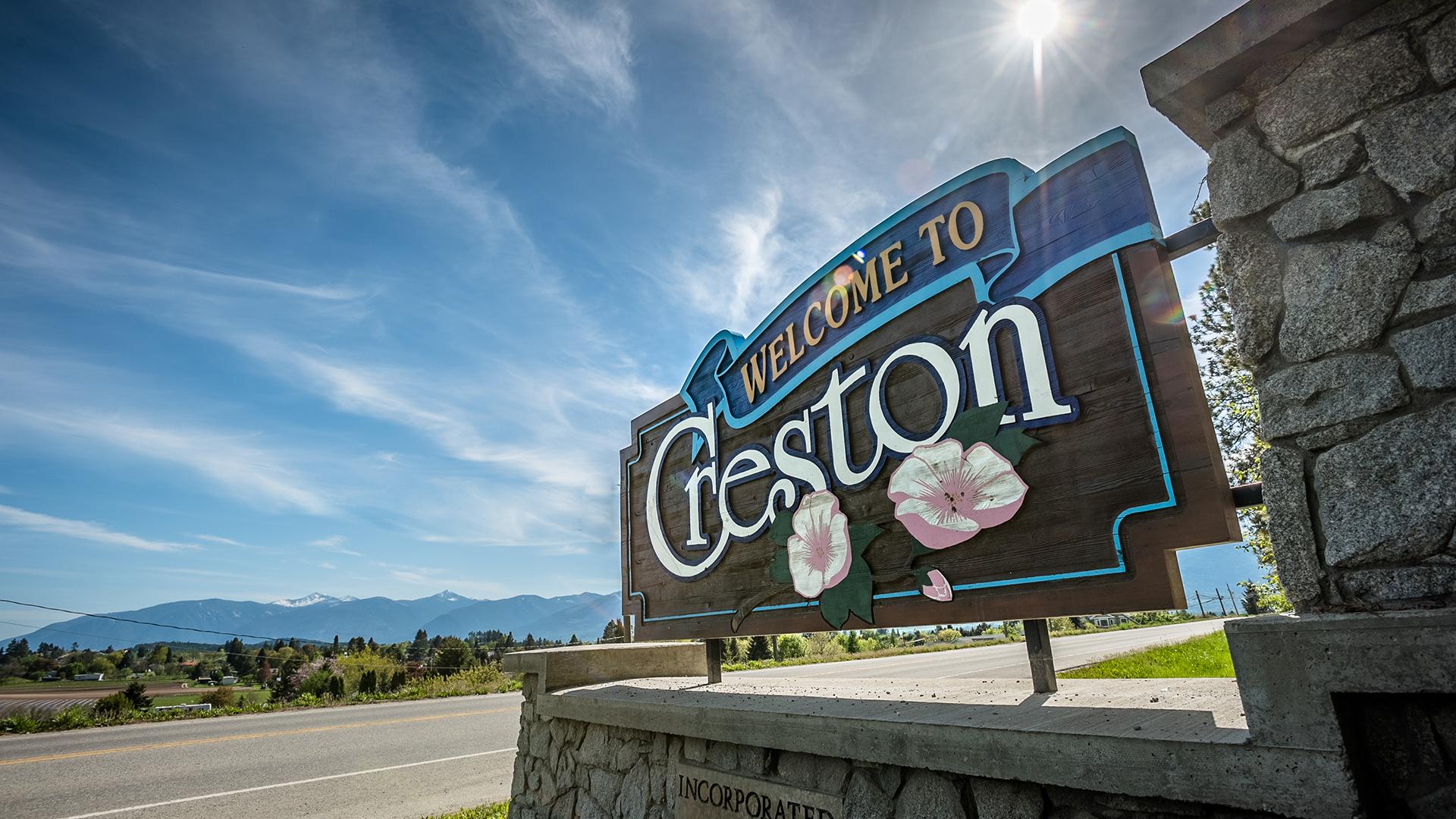 Creston, BC is a vibrant small town located on the unceded traditional territory of the Yaqan Nukiy within the Ktunaxa Nations.  Nestled between the Selkirk and Purcell mountain ranges, it is the largest community in the Creston Valley, with a population of approximately 5,500.  It serves as the economic hub to Erickson, Lister, Canyon, Wynndel, and other surrounding communities.
Creston's economy is diverse, with a mix of industries such as agriculture, forestry, retail, and tourism. The region is known for its fruit production, including apples, cherries, and peaches. 
The natural environment is a vital part of Creston's identity and supports the community's health, economy, and livability. The town offers many parks, trails, and recreational facilities, including the Creston and District Community Complex, which provides a range of activities for residents and visitors, including swimming, skating, and fitness classes. The Town is in close proximity to the Creston Valley Wildlife Management Area, a world renowned wetland complex that provides habitat for a wide range of bird and wildlife species.
In addition to its natural beauty, Creston has a vibrant arts and culture scene, featuring multiple festivals and events throughout the year, including the Creston Valley Blossom Festival, the Creston Valley Fall Fair, and the Creston Valley Farmers' Market. These events, coupled with the town's diverse economy, bolsters a strong sense of community and a high quality of life for residents and visitors alike.