Image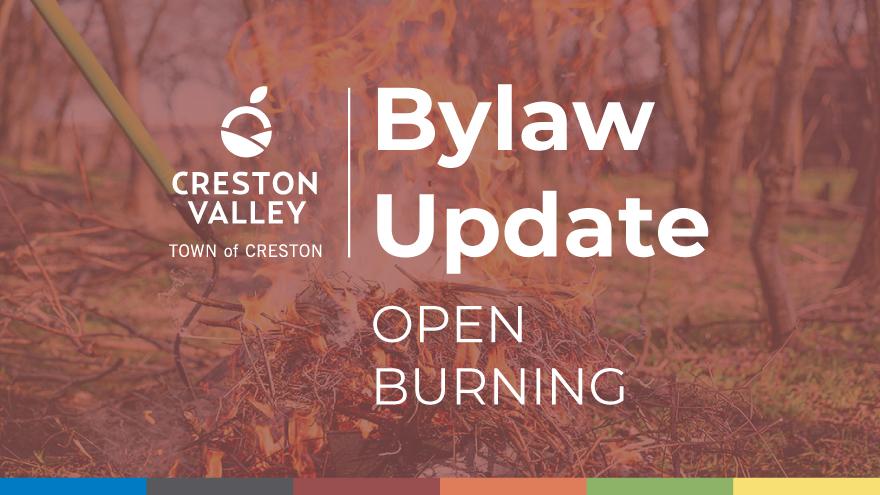 Changes have been made to our Open Burning Bylaw that will impact how you manage yard waste and open burning within the Town of Creston limits.
Effective immediately, the Town of Creston has implemented a change in its Open Burning Bylaw. As part of our commitment to environmental responsibility and air quality, burning yard waste such as leaves, twigs, and grass clippings is no longer allowed. This change is vital to reduce smoke emissions, which can be harmful to our environment and our community's well-being.
While there are restrictions on yard waste burning, you can still burn branches larger than 2.5cm in diameter. However, to engage in residential burning, you must obtain a burn permit from Town Hall. This step ensures that open burning is conducted safely and responsibly.
Open burning can be any month if venting allows and there is no provincial fire ban. Please stay informed about fire bans through official channels and check the venting index on the day you would like to burn. You are permitted to burn only when the venting index is categorized as "Fair" to "Good." This precaution ensures that smoke dispersion is optimal, minimizing its impact on the environment and our neighbours.
The RDCK Landfill accepts yard and garden waste for free in April and October and user fees apply during the rest of the year.
We understand that these changes may require adjustments in how you manage yard waste and engage in open burning activities. We appreciate your understanding and cooperation as we work together to protect our community and preserve our environment.