Image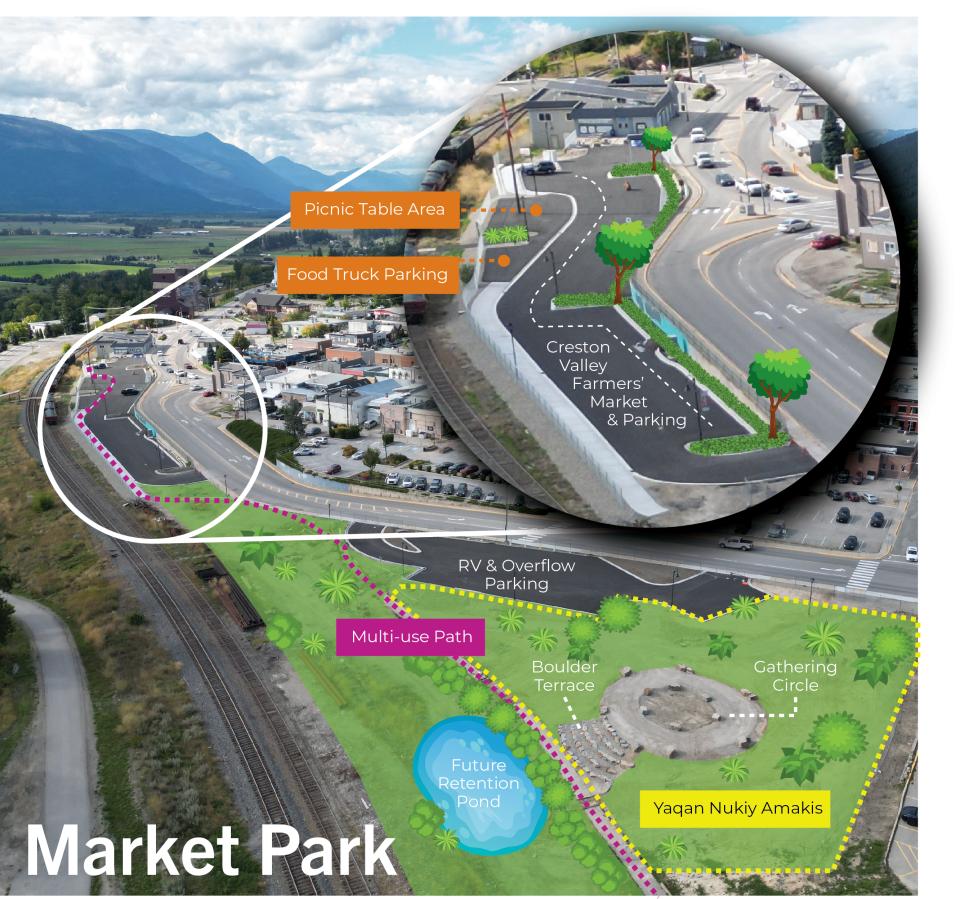 As you may have noticed, Market Park is paved! Market Park received fresh asphalt in early August, realizing the Farmers' Market area and food truck, RV, and general parking areas. Boulders were installed in Yaqan Nukiy Amakis, the first step in creating the culturally significant gathering circle. Boulders were also installed along the south embankment of Yaqan Nukiy Amakis to create the boulder terrace, showcasing the beautiful view of the Creston Valley. River rock has been distributed along the embankments next to the railway, and the required security fence is installed. 
Market Park will soon be looking much greener. Thanks to Morris Flowers, we have a variety of trees and shrubs that are ready for planting, which will be happening soon. The Town has exciting plans for the remainder of the year and beyond. The following steps include art installation and the installation of tables, benches, and garbage receptacles.
We are thrilled to see this community cornerstone project come to life!